---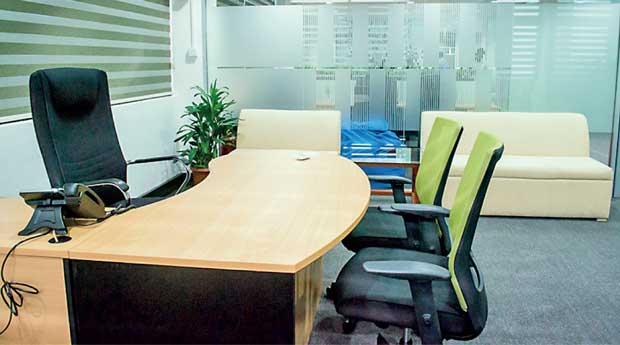 For almost 90 years A T Cooray has been known in the furniture manufacturing industry as the go-to place for innovative and quality designs for office interiors.
Traditionally known for their home furniture range, the bespoke manufacturer tuned to office furniture as the demand began to grow for state-of-the-art offices.
Globally as the paradigm shifts from regular offices to modern work spaces that embody the culture and nature of the business Sri Lankan companies are also getting on the bandwagon of stylish offices. Most if not all companies will therefore set out to look for a furniture manufacturer who is modern in design perspective, accommodative in fulfilling customer expectations, is backed by a heritage of trust and is cost effective.
At the A T Cooray (Pvt) Ltd exclusive showroom in Colombo 3 such discerning customers can find an array of office furniture ranging from office chairs and tables, visitors area seating, filing cabinets and closets, and board room furniture among many others.The manufacturer also takes in customized orders for clients who wish to personalize their office space even further. "We always encourage customers to visit the store in Colpetty and experience for themselves what is on offer. In the modern era like with every other purchase office furniture also has to be selected to reflect the personality and values of the company. We as the supplier are more than happy to sit with customers who are genuinely interested in creating a difference and walk them through the process", said The Marketing Director of A T Cooray (Pvt) Ltd.
State-of-the-art technology on par with those used in Europe are used in the manufacturing process while research and development in to new technology and furniture trends allows the company to retain market leadership positioning.