---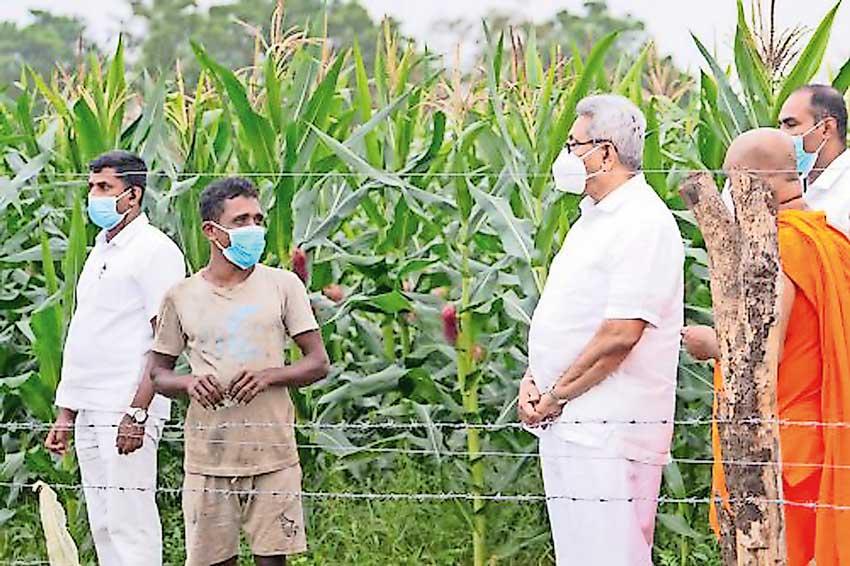 Farmers briefing the President on the damage caused by the caterpillar
President Gotabhaya Rajapaksa on Saturday (26) visited Pahalagama, Elapattu in Anuradhapura and inspected the damage caused to maize cultivation by the fall armyworm caterpillar.

Maize farmers have been severely affected by the destruction to the crops due to the army caterpillar menace for the past two years.

This year too, the caterpillars have damaged the maize crop in many districts and the expected yield has dropped by a high percentage, the farmers told the President.

Farmers also briefed the President on the threat posed by wild elephants to plantations.

The farmers commended the President for coming to the fields and looking into the difficulties they were facing.

Sri Lanka has stopped maize imports and is eyeing self-sufficiency in the crop. Maize is a key ingredient in poultry feed.