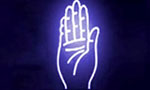 The Sri Lanka Freedom Party (SLFP), after a workshop for its MPs, passed a resolution calling for the reformation of the executive presidential system and the enactment of a new electoral system as two interwoven matters, party sources said yesterday.
The party MPs had said that the duration of the present government could be extended further if more time were needed to enact fresh legislation in this regard.
The SLFP had its workshop during the weekend, and agreed to this move. Besides this, a large number of MPs stressed the need to form a national government to achieve these objectives prior to the next parliamentary election.
There was no final decision taken regarding the national government, though a majority were in favour of it.
During the latter part of Saturday's session, President Maitripala Sirisena, who is the SLFP chairman, turned up for the workshop. He said the SLFP should recognise the present political realities and work accordingly.
Also, he said the entire country was monitoring the implementation of the 100-day programme, and the SLFP should side with people to act in conformity with the ground realties.
(KB)