---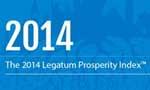 Sri Lanka slipped down two notches to 62nd place in this year's Prosperity Index prepared by Legatum Institute, which measures the well-being of country's people and its wealth.
The 2014 Legatum Prosperity Index has covered the economy of 142 countries with Norway topping the list and followed by Switzerland, New Zealand, Denmark, Canada, Sweden, Australia, Finland, Netherlands and the United States.
According to the index Sri Lanka was ranked 58 in 2012 and it was brought down to 60 in 2013.
Meanwhile, Nepal was ranked 96th, India 102nd, Bangladesh 104th, Pakistan 127th and Afghanistan 137th.
The 10 countries making up the bottom was Central African Republic, Chad, Congo, Burundi, Yemen, Afghanistan, Togo, Haiti, Sierra Leone and Guinea.
Sri Lanka was also found to be among the five countries with world's highest rate of marriages with China having a rate of 80%, Bangladesh 76%, Nepal 76%, Laos 73% and Sri Lanka 73%.
In the Social Capital Sub-Index,Sri Lanka was ranked 27 in social cohesion and engagement and community and family networks. (Inquirer.net)