The Janatha Vimukthi Peramuna (JVP) is like a bell hung on the United National Party (UNP) elephant and JVP Leader Anura Kumara Dissanayake looks like an actor performing in the political theatre, former JVP leader Somawansa Amarasinghe said today.
He urged the present group of JVP leaders to resign and allow other party members to come to the forefront.
Mr. Amarasinghe said the JVP was now fulfilling needs of the UNP and not that of the people as it did earlier.
He told a media briefing that even though many considered him to be a patient and foolish, he was still in a superior position to fight with any politician despite his age.
"They call me a patient now. It is true that I am old. But, I sacrificed my life for the JVP for thirty three years. I am still strong. I challenge those who insult me to compete with me any time," Mr. Amarasinghe said.
Responding to a journalist, he said he would never re-join the JVP which he described as a garbage dump.
Speaking about the Election Day coup that is alleged to have taken place under the supervision of former president Mahinda Rajapaksa, Mr. Amarasinghe said the conspiracy to remove President Sirisena was still active. Therefore, he along with his party members will organise an "Anti-Conspiracy Walk" demanding the President Sirisena's security was enhanced.
"If the President dies or is inactive the parliament will select a person with the majority's choice for the Presidency. As everyone knows, then the corrupted lost leader will come into power. We won't let it happen," Mr. Amarasinghe said.
Meanwhile, Mr. Amarasinghe said he would launch a new party soon after their first conference is held next month.
He said several trade unions will join him in setting up the new party. Ceylon Post Officers' Organisation President Jayantha Wijesinghe said the JVP mastermind was unfortunately lost to the JVP because of the fault of the JVP's present leaders.
"We have called all who quit the JVP earlier to join us," Mr. Amarasinghe said.
(Piyumi Fonseka)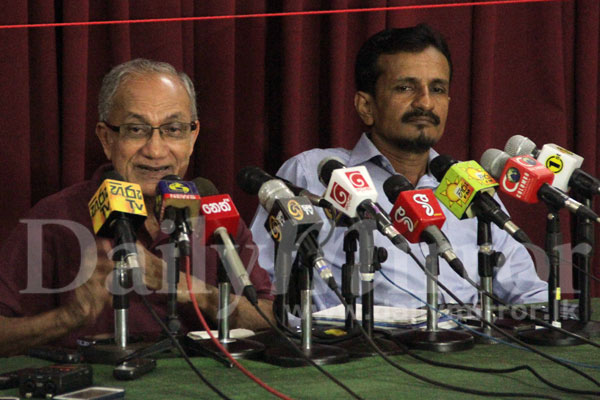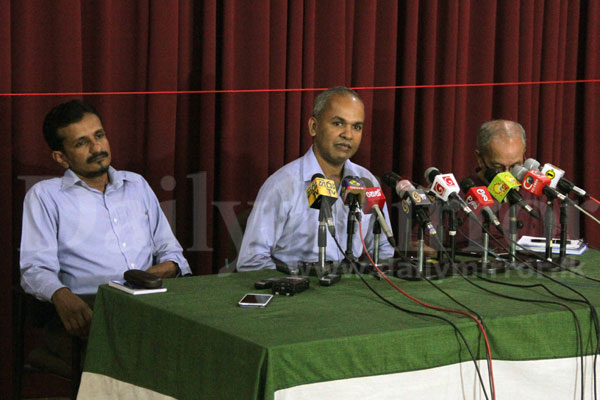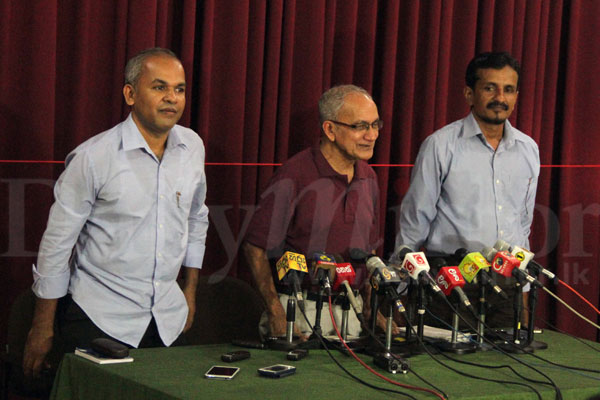 Pix by Pradeep Dilrukshana