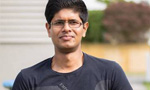 A man has admitted he struck a woman while driving a rental car and talking on a mobile phone, then fled the scene.
Sri Lankan national Viraj Goonasekera, 25, who is in New Zealand on a work permit, today pleaded guilty to charges of careless driving causing injury, making a false statement to police claiming a car had been willfully damaged and failing to stop and help after an accident.
Goonasekera was returning from work at Auckland Airport in the early hours of March 29, when he struck Michele Foster-Chambers as she crossed Great North Road.
It was revealed in court today that he had been talking on his mobile phone while driving at the time of the crash.
He stopped and got out of the car, but failed to ascertain whether Ms Foster-Chambers, who had been flung on to the road after landing on the bonnet and windscreen of Goonasekera's rented vehicle, had suffered serious injuries.
He left the scene, called a tow-truck for his car, and told police his car had been damaged while he was in a restaurant near the scene.
In April, police released photos of a blue Suzuki Swift that had been returned to a vehicle rental company bearing a large dent in the bonnet and a damaged windscreen.
Goonasekera's lawyer Sam Fernando indicated he would be applying for his client to be discharged without conviction.
Ms Foster-Chambers told the New Zealand Herald last month that she could not remember much about the collision but believed the car hit her legs, throwing her over the bonnet, and smashing her head into the windscreen before she landed on the road.
Slipping in and out of consciousness, Ms Foster-Chambers said she dragged herself to the side of the road where she was eventually picked up by a good Samaritan and taken home.
Goonasekera was remanded on bail ahead of his sentencing in July.
(The New Zealand Herald)