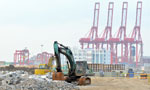 Expressing hopefulness that the government would give its nod to continue the Colombo Port City Project without delay, the project's main contractor CHEC Port City Colombo (Pvt.) Ltd, today said that the completed work would be washed away leaving only half of it if the suspension continues for two weeks.
The Company had completed 13 per cent of the entire project as at last Thursday, when the Cabinet suspended the Chinese-funded Project citing it had failed to provide relevant approvals from the concerned institutions.
The Cabinet gave two weeks time for the company to submit approvals, a media statement said.
Project's Health Safety and Environmental (HSE) Manager Kosala Perera explained that a marine project was extremely different to a land project, and that a marine project would be severely affected if it was suspended at any point before completion.
"If a marine project was halted halfway, the sea would keep damaging the project until the project continues. About 150 metres of an armour rock (protective wall) that was built had already been washed away because of the suspension. Even if we were told to continue from the next day, we won't be able to start from where we stopped," he said adding that it would have been sensible to allow the project to continue while waiting for approval.
Meanwhile, Project's Environmental Manager Tusitha Chandrasekara said they have obtained all the necessary reports and approvals from relevant government authorities to start the project, and that they have continued to obtain monthly reports through the Coast Conservation Department (CCD).
"We have obtained all the approvals from relevant authorities. Otherwise the then government wouldn't have let us start the project. There is no basis on the reports that the approvals were given without a proper study because of previous government's tilting towards China," he said.
He said they 'resubmitted' the reports and approvals to fulfill the current government's call for approvals after its decision to suspend the project. "We gave the same set of approvals and reports which we already had given. We hope the government would do a study within the two weeks and permit us to continue," he said.
Deputy Project Manager Chandana Gunawardane said their employees and service providers would be gravely affected if the project was halted. "We have 943 direct employees and about 5,000 people benefit from the project directly and indirectly. The livelihood of these people will be in risk if the project terminates," he said while complaining that authorities have forgotten the plights of the project employees.
(Lahiru Pothmulla)
WATCH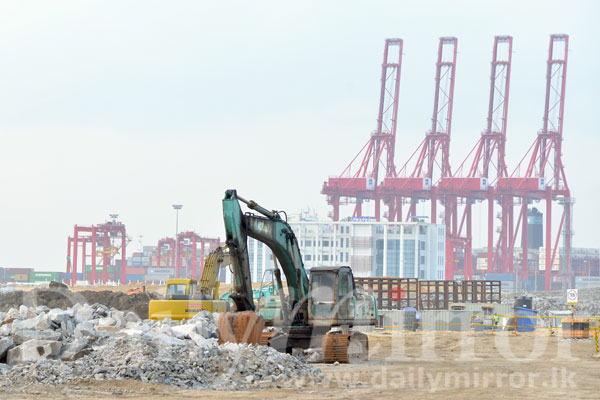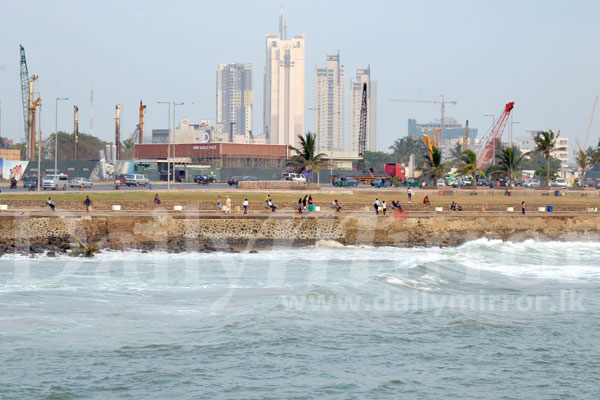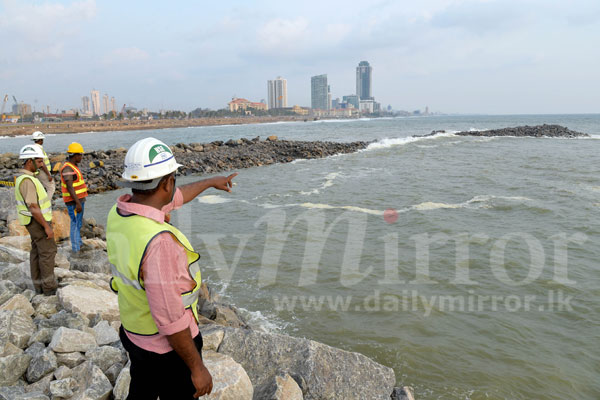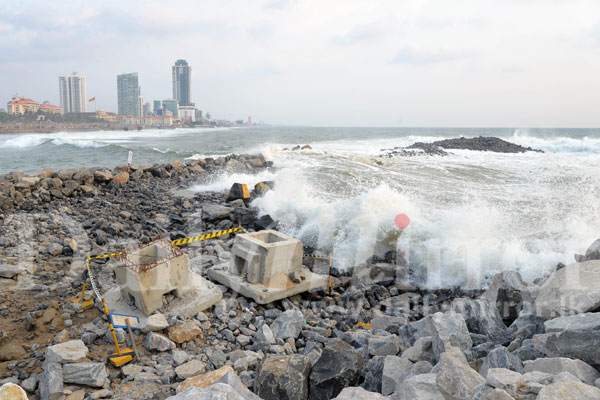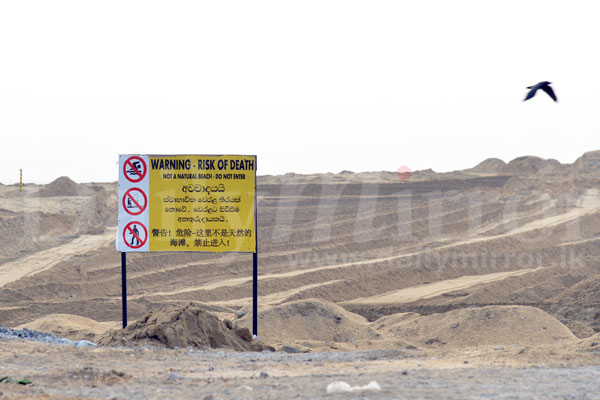 Pics by Romesh Dhanushka Silva