---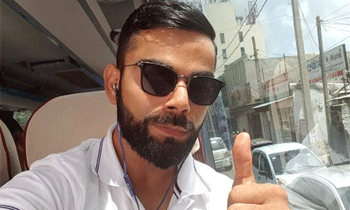 As the Team India's almost two months long tour of Sri Lanka is about to finish, captain Virat Kohli praised the Cricket loving nation and the spirit of the supporters.
"love stepping out here, people give you space, they love you appreciate what you do but they never intrude your privacy" Virat Kohli said on Sri Lanka after whitewash in ODI series.
Through out the tour, Indian players looked in a relax and happy mood, as they often stepped out for outside dinners, parties and to visit beautiful sceneries of Sri Lanka.
During the test series, team India's pacers Umesh Yadav, Wridhiman Shaha, Ishant Sharma and Mohammed Shami even visited 'Ashok Vatika' with their families, one of the Most popular place of worship for millions of Indians, as it was the staying place of Goddess Sita.
The tour will be finished with solitary t20 on 6th September at RPS.(Cricketage)