---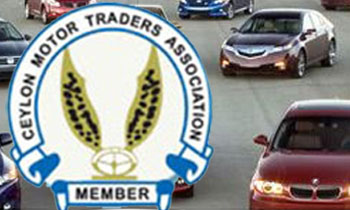 Ceylon Motor Traders' Association (CMTA) yesterday claimed that they required more time for transition on Government's decision to change to importing vehicles compatible with the Euro four standards from July 1.
Speaking to the Daily Mirror exclusively CMTA Chairman Reeza Rauf said the Government had decided to ban the import of vehicles, which did not comply with Euro 4 standards with airbags and seat belts and below the emission levels or its equivalent.
"We do not oppose the decision taken by the Government, but before implementing these kinds of policies, the Government should discuss with the stakeholders as we need time to prepare ourselves," he said.
"As stakeholders, we need at least a period of one year to prepare for the transition. There is no proper regulation to state the compatibility of the Euro standards in the country," he said.
"We are the people who have direct contacts with vehicle manufacturers and they should have been informed with our immediate transition," he said.
"Therefore, the Government needs to be specific in what it is going to introduce Euro four vehicles for," Mr Rauf said.
"We have requested the Finance Ministry to specify the vehicle category which falls under the Euro IV standards.
"No certificate has been issued by the Government to certify the vehicle fuel compatibility for Euro four standards. The Ceylon Petroleum Corporation (CEYPETCO) said that it likes to shift to Euro IV standards but no certificate had been issued to show the vehicle manufacturers that we are changing the emission standards," he said.
"We are importing Euro 2 or Euro 3 compatible vehicles with certain other safety features, that are already incorporated, but there are different types of vehicles, which have and which didn't have the mentioned safety features," (Chaturanga Samarawickrama)