---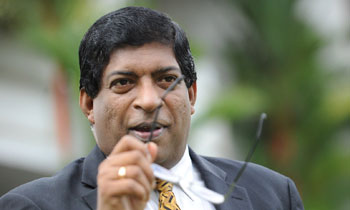 The United National Party (UNP) has asked for a copy of the Presidential Commission of Inquiry report on the CB bond issue, MP Ravi Karunanayake said yesterday.
He told Daily Mirror he also sought a copy for himself in addition to the copy requested by the party and said he would respond after a detailed study of the report.
The PCoI report covers the CB bond sales between 2015 and 2016.
It states that primary dealer, Perpetual Treasuries Limited (PTL) made a minimum profit of Rs.688 million at bond auction on February 27, 2015.
"The Commission is of the view that further investigations may reveal that this amount could be even more on the basis that PTL had made an undue profit of Rs.11 billion in the secondary market. In these transactions, the EPF and other government institutions have lost more than Rs.8.5 billion," the President said in his speech on the PCoI report. (Kelum Bandara)