---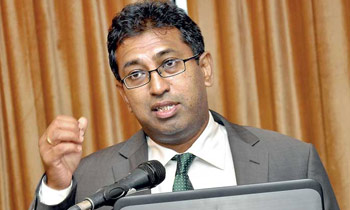 The government will be in a position to set up the Truth Commission soon and to gazette the Office of Missing Persons (OMP) under a selected ministry, Deputy Minister of Foreign Affairs Dr. Harsha De Silva said today.
He said reconciliation was not an easy task but assured the Government would go ahead despite obstacles by 'racists and those with petty political agendas'.
"We are moving ahead as fast as we can to achieve reconciliation. As a sovereign country and people, we have taken steps within a democratic setting," he told Daily Mirror.
He said there was no pressure from the international community on Sri Lanka though Sinhala and Tamil extremists in the country were attempting to ignite racism by provoking religious leaders and people on the UN resolution and Constitutional amendments.
"They are hell-bent on misleading the people and sabotage reconciliation efforts. These groups are sowing seeds of disharmony by the lucre amassed in the past," the deputy minister said.
When asked about the two-year-extension given by the UNHRC to implement the UN resolution, he said the Government has given a timeline to the people of the country.
"Constitutional amendments are part of this timeline. Our stance is to move ahead while protecting our identity," the deputy minister said. (Lahiru Pothmulla)