---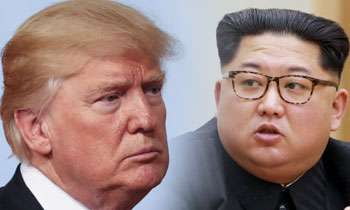 US President Donald Trump will meet North Korean leader Kim Jong Un in Singapore on June 12, the US President announced Thursday on Twitter.
"The highly anticipated meeting between Kim Jong Un and myself will take place in Singapore on June 12th. We will both try to make it a very special moment for World Peace!," Trump tweeted.
The summit, which has been in the works since Trump accepted Kim's invitation to meet in March, will be the first ever meeting between a sitting US president and North Korean leader.
US officials had also considered holding the summit at the Korean demilitarized zone or in Mongolia, but ultimately settled on the city-state of Singapore as the location.
The announcement came a day after North Korea released three imprisoned Americans during US Secretary of State Mike Pompeo's most recent visit to Pyongyang.
Beyond securing the release of the three Americans, Pompeo also finalized details for the upcoming summit between Trump and Kim.
Trump has struck a cautiously optimistic tone in discussing the prospects of reaching a deal during his upcoming summit with Kim, saying he is hopeful a historic agreement can be brokered while also warning the talks could prove unfruitful.