---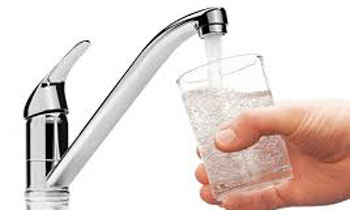 The prevailing drought has created a fresh problem as it has resulted in sea water getting into the water lines in some areas.
A spokesman from the Disaster Management Centre (DMC) said sea water had flowed into some drying reservoirs. This had happened in Kalutara where sea water had contaminated Kalu Ganga and had reached the pumping station in Thebuwana. "The water coming out of the taps was salty as a result," DMC sources said.
The DMC said 149,668 people belonging to 45,440 families in nine districts had been adversely affected by the drought.
According to the DMC, the districts of Trincomalee, Kandy. Gampaha, Hambantota, Moneragala, Badulla, Anuradhapura, Jaffna and Mannar have also been affected.
The worst affected district is said to be Jaffna, where 24,235 families have been affected. 10,235 families have been affected in Mannar District.
The Department of Meteorology said that a slight change in the prevailing dry and cold weather is expected temporarily during next few days, particularly from January 20, 2017. Until then, the mainly fair weather is expected to continue over most parts of the island. Mist is expected in some parts of the island in the mornings, particularly in the Western, Sabaragamuwa, Southern and Central Provinces. (Yohan Perera)