---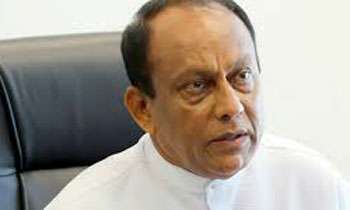 The Tamil National Alliance's pact with the government is an attempt to regain its lost political authority in the Northern and Eastern Provinces, MP Lakshman Yapa Abeywardena said today.
The TNA on Monday said it had come to an agreement with the government to rename the Northern Development Ministry as the North and East Development Ministry. It also said the government agreed to consult the TNA when making Cabinet decisions to develop the North and East.
Commenting on the matter, UPFA MP Lakshman Yapa Abeywardena said what the TNA attempted to do was purely political and not development oriented.
"The TNA no longer has a foothold in the North and the East. This pact agreed to with the government will only benefit the TNA politically. Although it had enough time and resources, as a party, the TNA was never focused on improving the well-being of the people," he told the Daily Mirror.
"During the previous regime, the Northern and Eastern Provinces were developed by the Economic Development Ministry. It did not have to consult any political party to develop the country. Irrespective of regions, people encounter similar issues such as poverty. The government can and should be able to address them without consulting political parties," he said. (Lahiru Pothmulla)