---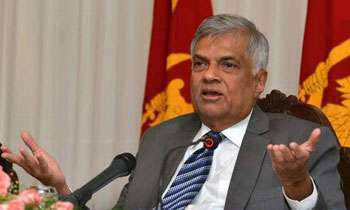 Prime Minister Ranil Wickremesinghe said the government would provide police security to former Defense Secretary Gotabhaya Rajapaksa if he requested.
He told parliament that if Mr. Rajapaksa thinks that his life was at risk, he could request for security.
"As I know, we may have to provide him security due to the rift in the joint opposition. Do not try to gain political advantages from this incident," he said.
Mr. Wickremesinghe said he was surprised that opposition members who were silent when the common candidate's security was removed during the presidential election, were now bothering about the President's security.
He said both he and the President had ordered an investigation into the incident.
"CID will inform us on actions to be taken after the investigations. There is an investigation going on and we cannot reveal all the details right now," he said.(Ajith Siriwardana)