---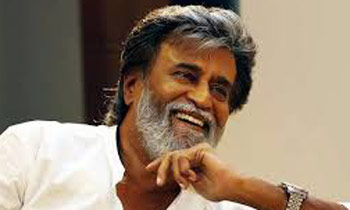 The Gnanam Foundation which built 150 homes for Tamils in Jaffna has said the decision of Kollywood Star Rajinikanth to cancel his visit to Sri Lanka to unveil the houses was an outcome of politicians acting on lies and rumours
According to India Today, Gnanam; the NGO owned by Lyca, has released a discreet statement stating that the event was scheduled to provide 150 homes to war torn Tamil families from Vavuniya.
"An event to hand over the deeds of the newly built houses to the 150 families was going to be held on April 9 in Jaffna. Superstar Rajinikanth was invited to take part in this momentous charity and he readily agreed," said the statement.
Rajinikanth had agreed to visit Mullaitivu, Kilinochchi, Vavuniya, Mannar, Triconamalee and Batticaloa which were all LTTE strongholds earlier.
He had specifically mentioned that he wished to visit the place where the 'holy war' occurred and it was not right to politicise it.
Lyca's Gnanam foundation regretfully expressed that they do not want the superstar to be subjected to any uncomfortable and embarrassing situation.
Lyca also wanted to make it clear that many baseless rumours are being spread by business competitors regarding relationship with Rajapaksa and called these rumours untrue and unfounded.
"The actions of some Tamil Nadu politicians who repeatedly speak out in support of those who are attempting to gain petty advantage by spreading rumours like these should be condemned," said Gnanam foundation.
Lyca's Gnanam foundation also alleged that these politicians did nothing to alleviate the suffering and hardship of the people affected by the war.
However, Lyca did not answer the major claim by the Tamil politicians who are raising the concerns of their Eelam counterparts seeking the army to return the occupied Tamil lands.