---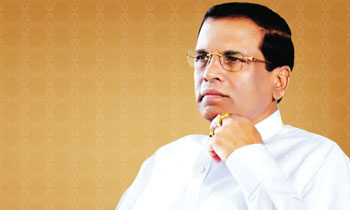 President Maithripala Sirisena made a reference to the Supreme Court to ascertain whether he can serve in office for six years because there were divergent views on his term limit in civil and political circles, his office said in a statement.
The statement said the President had sought the opinion of the Supreme Court as otherwise it could lead to confusion.
The statement said his predecessors had also made similar references to the Supreme Court in this manner. It said it was a right guaranteed in the Constitution.