---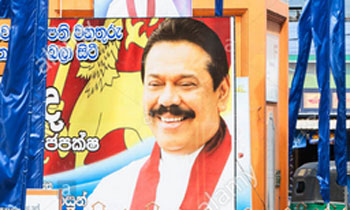 Former president Mahinda Rajapaksa, in a letter to the Elections Commission (EC) has said, he has no objection to political parties and independent groups contesting the local government polls using his image on posters and cutouts.
Mr. Rajapaksa informed EC Chairman Mahinda Desapriya that he was well aware that posters and cutouts with his image were being used by these political parties.
However, Mr. Rajapaksa said it was up to the EC to take action if anyone violated the law while using such material for election propaganda.