---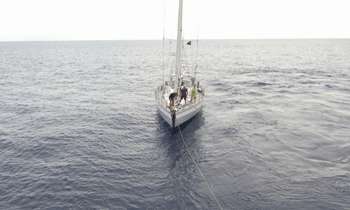 Sri Lanka Navy's Advanced Offshore Patrol Vessel SLNS Sayurala assisted a foreign yacht named "Sandetie" which had distressed in deep seas 72 nautical miles off Galle Light House yesterday.
The yacht was in distress due to an engine failure and after receiving this information Sri Lanka Navy promptly dispatched SLNS Sayurala for the rescue of the yacht in distress.
The rescued ship with its crew was towed to Galle harbour and subsequently handed over to a private shipping company for onward action.