---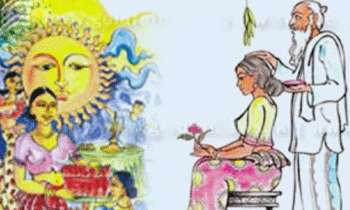 The national oil anointing ceremony will take place tomorrow (16th April) at 10.16 am at Attanagalla Purana Raja Maha Viharaya, under the patronage of Speaker Karu Jayasuriya and Health Minister Dr. Rajitha Senaratne, the Government news portal announced today.
The ceremony is jointly organized by the Health Ministry, Indigenous Medicine Ministry and the Department of Ayurveda.
Oil anointing is one of the key traditions of the Sinhala and Tamil New Year.
The main objective of the festival is to promote health and to wish the people a long life.