---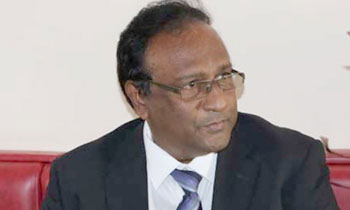 While stating that the government had given additional priority in voting against Donald Trump's declaration to recognize Jerusalem as Israel's capital at the UN, former MP and retired Rear Admiral Sarath Weerasekera said it had turned a blind eye on the UNHRC resolution in which the Sri Lankan soldiers have been accused.
Speaking to the Daily Mirror, he asked as to why the government's move had been dull on the UNHRC resolution 30/1 which had accused Lankan soldiers over serious violations and abuses of human rights and related crimes that they have allegedly committed during the period 2002 February to 2011 November.
"It is visible that Sri Lanka is being humiliated and tarnished on account of unsubstantiated war crimes accusations by the UNHRC resolution 30/1. But it seems that the government and the rest of the political parties are not concerned with the issue whereas the government has categorically announced its stance on the Trump's declaration to recognize Jerusalem as the capital of Israel. That's pathetic," Weerasekera stressed.
He said a delegation could have been sent to the UN to respond in a similar way in the wake of Lord Naseby's defence of Sri Lanka and added the issue was why a similar stand cannot be adopted on behalf of our own country. (Sheain Fernandopulle)