---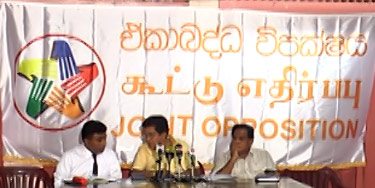 The sacred term, joint opposition must not be used to identify a gang of rogues, I will form a joint opposition so as to perform the duties of an actual opposition, former minister Mervyn Silva told a media briefing today.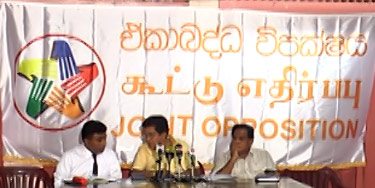 He said in the past everything took place according to the whims and fancies of the Rajapaksas and he had to act on their behalf on several occasions. Mr. Silva said that from today he would act as the convener of the joint opposition and in the very near future there would be many who would join him.

He said when a group from the UPFA is in the government another group of the same alliance has no right to conduct themselves as the joint opposition.
Video by Buddhi