---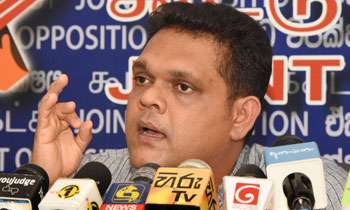 Referring to the Government's decision to increase the salaries of MPs, the JO said today it was unfair to increase the salaries at this juncture, when people were crushed with undue taxes imposed on them.
It was reported that the salaries of all Parliamentarians were to be increased by approximately 215 per cent to be on par with the recent salary increase given to Judges.
The need to increase salaries had come up for discussion at the party leaders meeting held on July 17.
Accordingly, the salary of an MP would be increased from Rs.54, 285 to Rs.120, 000 while the salary of a Deputy Minister goes up from Rs.63, 500 to 135, 000 while the salary of a Minister and a State Minister would be increased from Rs.65, 000 to Rs.140, 000.
Addressing a news briefing, JO MP Shehan Semasinghe said it would be another attempt of the Government to divert the attention of people from the prevailing crisis in the country.
"We will come to a unanimous decision after discussing the matter with JO party leaders. However, the JO is in a position to say that it was unfair to do so. Hence, JO would raise its voice on this matter in the next Parliamentary sitting," the MP said. (Sheain Fernandopulle)
Video by Sanjeewa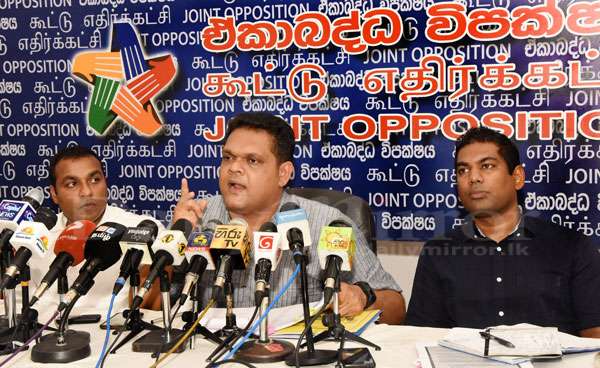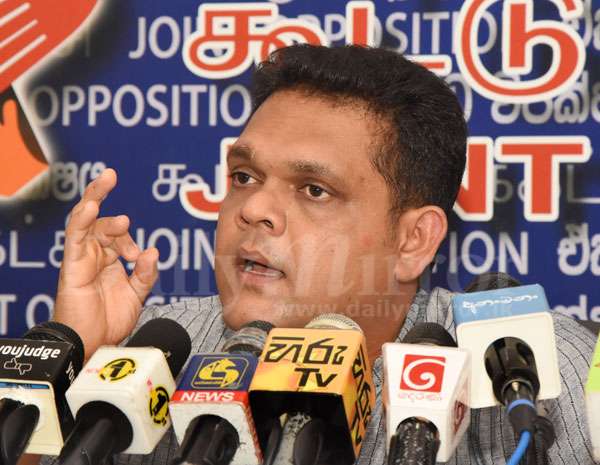 Pics by Nimalsiri Edirisinghe