---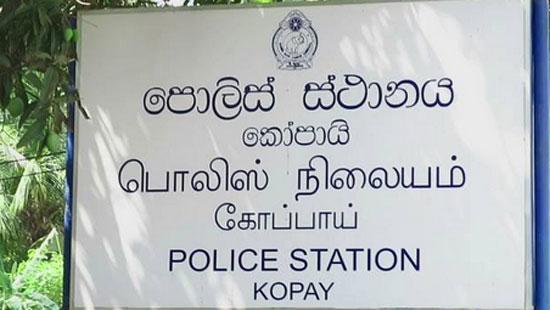 The acting OIC of the Kopay Police Station Inspector (IP) E.G. Gunaratne has been arrested for allegedly assaulting a journalist in Kopay, the police said.
The IP was arrested following a complaint lodged with the Jaffna Police stating that the IP had assaulted the journalist covering an incident on Tuesday (19).
They said both the IP and the journalist were at the scene where a bus and motorcycle gutted in a fire at Kokuvil in Kopay.
The IP was arrested on Wednesday and released on a surety bail of Rs. 50,000 after being produced in the Jaffna Magistrate's Court.
The case would be taken for the next hearing on March 26.(Darshana Sanjeewa)