---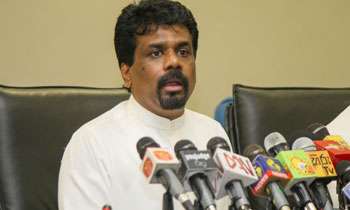 The Janatha Vimukthi Peramuna (JVP) today said it would not associate with the UNP to form a Government or for any other purpose although it brought the No Confidence Motion against the new administration of former President Mahinda Rajapaksa.
JVP Leader Anura Kumara Dissanayake who expressed this sentiment during a media briefing held at the Parliamentary complex last afternoon said their intention was to form a Government of its own.
"The Ranil Wickremesinghe administration was acting against the people's mandate on a large scale and a No Confidence Motion was brought against it earlier this year. We voted in favour. We stand for truth. There may be others who claim they stand for truth but that is not relevant for us and no one could associate us with them," he said.
Mr Dissanayake added that the House did not decide that Ranil Wickremesinghe should be the Prime Minister but only passed a No Confidence Motion against the administration of Mr Rajapaksa who was appointed Prime Minister on October 26 this year.
Mr Dissanayake said what President should do now was to respect the mandate without resorting to various other tactics.
"He should realise that the conspiracy of October 26 is defeated. He should decide the next course of action based on the current composition of Parliament and the mandate given by the people in 2015. The New government should be one which is based on the composition of the House," he said.
"There is no Cabinet and a Prime Minister now. The President should appoint a new Prime Minister and a Cabinet. The President has enough experience in such matters. There is also a notion that if the administration formed on October 26 has no majority in the House, the administration which governed the country should be reinstated. However the Attorney General has to advise the President," he added.
He said the JVP would support a motion to dissolve the House if such a motion were to be brought in line with the 19th Amendment to the Constitution.
"There was room for a debate on the NCM against the Rajapaksa administration. However, a group of MPs always launched a conspiracy to disrupt the House the same way which they have done on earlier occasions.
"We would have come up with the interesting things if there was a debate. We were prepared for a debate. Speaker had to call for a vote as the MPs did not allow the debate to take place. There are several options when it comes to a vote and there were exercised yesterday.
"No one asked for a division. Speaker asked whether anyone was against the motion. No one asked for a division. Prime Minister Mahinda Rajapaksa left the chambers at that time. He must have thought of his dignity. The President used him as a tool to contest for the Presidency once again.
"Mahinda Rajapaksa had to walk out. We don't approve the response of some of the MPs. In the end, no one was against the motion. If there is a suspicion about it one can get rid of it by looking at the document, which has been signed by 122 MPs. This has been handed over to Speaker.(Yohan Perera and Kelum Bandara)
Video by Susantha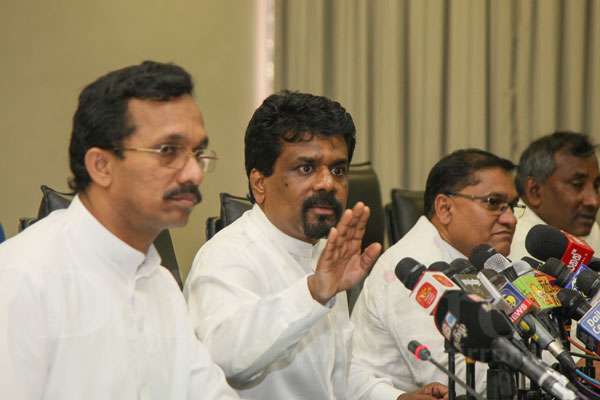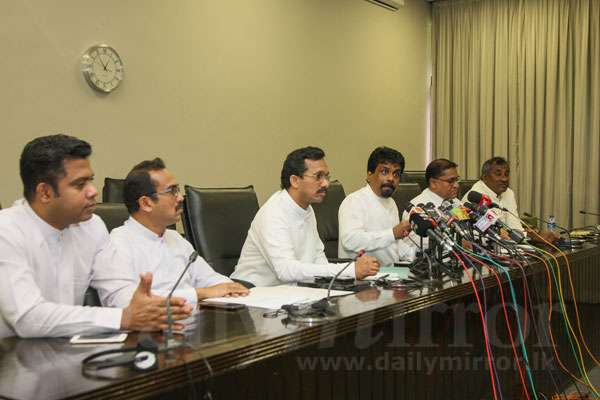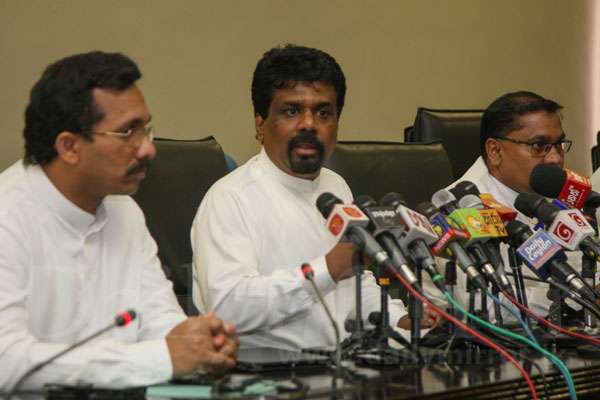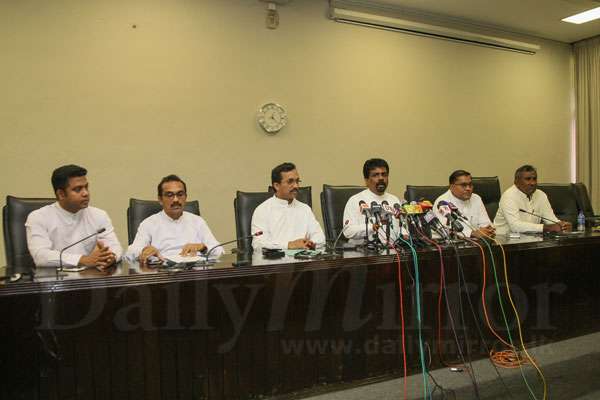 Pix by Damith Wickramasinghe and Pradeep Pathirana