---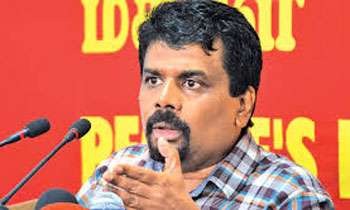 The Janatha Vimukthi Peramuna (JVP) today welcomed the statement made by the Speaker Karu Jayasuriya that he would have to recognize the previous status quo in Parliament until a clear majority was shown and said it was a brave decision taken by Parliament to defeat the political coup.
JVP leader Anura Kumara Dissanayake told a news conference that the President prorogued Parliament to buy time to secure a majority in parliament by winning over opposition members to their side using black money.
He said a majority of members in parliament had requested the Speaker in writing to convene parliament at the earliest and added that the Speaker should convene Parliament using the powers vested in him.
Mr. Dissanayake said they were ready to defeat this political coup in parliament.
"We will call for a division to defeat even the President's policy speech on the day Parliament is convened," he said and added that his party would support any resolution brought against the unconstitutional appointments made by the present government and however they would not support any move to select people for the Premiership.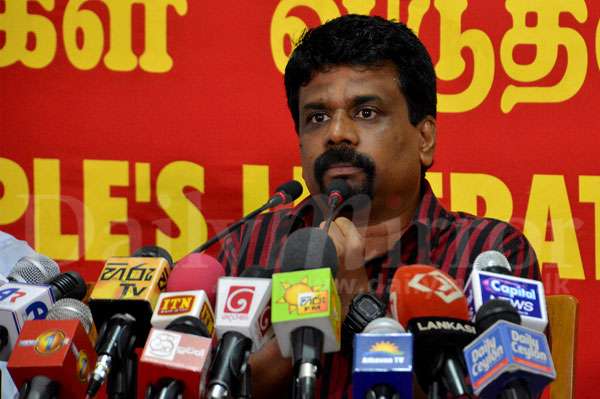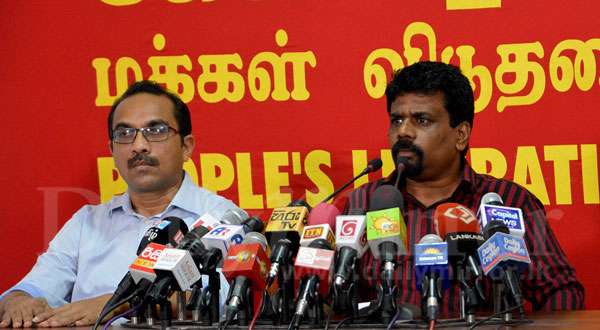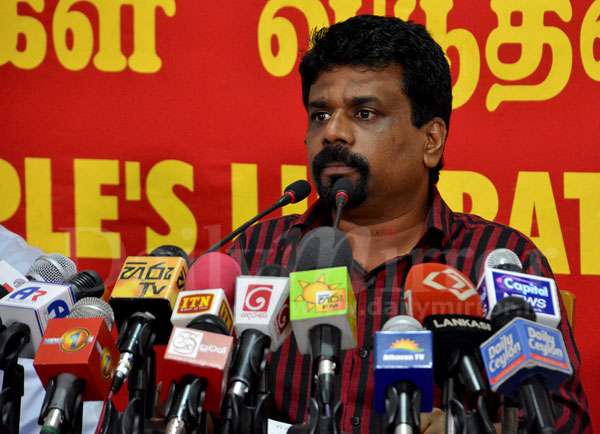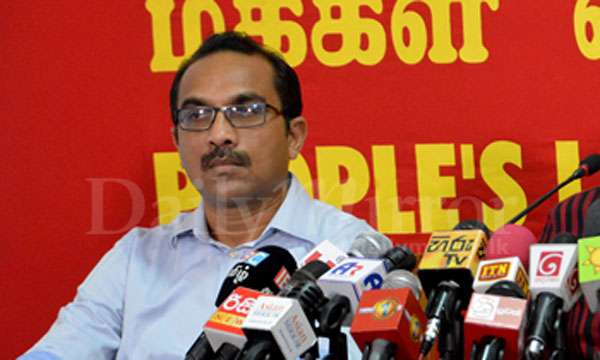 Pix by Damith Wickramasingha