---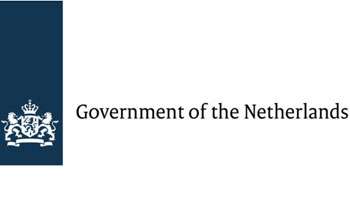 Sri Lankan adoptees in the Netherlands are to hold the Dutch government liable for knowing about the adoption racket during the latter part of the 20th century but not taking action against it at that time.
Sanne Cohen, a Sri Lankan adoptee, who is to petition the Dutch Court, told Daily Mirror that her lawsuit was not about prosecuting wrongdoers, but to seek financial assistance in searching for biological families.
"Searching is very difficult. We have to rely on root searchers who worked with the adoption agencies, but they are not reliable. Sometimes they find 'acting mothers' instead of the biological mother," she said.
Her counsel, Martin de Witte, a personal injury lawyer, said that the petition requested court to hear witnesses. He said that adoptees wanted the government to be held to account for the immense damages they have suffered as a result of not knowing their biological families, and to pay the costs of DNA tests in the Netherlands and Sri Lanka, as a form of compensation.
"The government has to protect the rights of children, which includes verifying where they come from. The government should have regulated adoption. They should have allowed it only when it was absolutely certain that the children were given away freely," he said.
He added the petition was based on Dutch laws, International Treaties, and human rights. So far, around 25 persons have extended support to the petition.
Another Sri Lankan adoptee, Dilani Butink said she was also considering the available possibilities of suing the Dutch government, in a separate lawsuit.
Meanwhile, speaking to the Daily Mirror, Prof. Dr. Rene Hoksbergen, Emeritus Professor on adoption at the Utrecht University, who has raised the issue of irregularities in inter-country adoption publicly since 1979, said that both the Dutch government and Sri Lankan government should be held responsible for the irregularities.
Last year, Health Minister, Rajitha Senaratne admitted in a Dutch television documentary that there had been baby farms during the 1980s. He promised to launch an investigation and set up a DNA bank.
According to the Ministry of Justice and Security of The Netherlands since 1970, 3,418 children have been adopted to the Netherlands from Sri Lanka. (By Amra Ismail)