---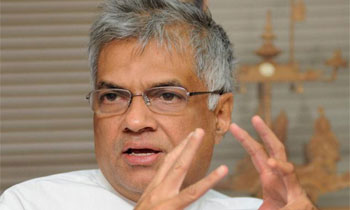 Prime Minister Ranil Wickremesinghe said that the government is contemplating introducing a freedom of speech Act as one of the alternatives for the racial and religious unrest.
The Prime Minister who was speaking at the 44th convention of the Bar Association of Sri Lanaka (BASL) on Saturday said Sri Lanka is looking at this option and also other alternatives such as Maintenance of Religious Harmony Act of Singapore, Racial and Religious Hatred public order Act of UK, Racial Discrimination Act of Australia and Criminal Code of Canada to avoid incidents similar to Gintota and Kandy.
He also accepted that some may perceive that Freedom of Speech Act might control freedom of speech. "The main issue is to define hate speech and I would like to ask BASL's support for it," he said.
He said the government is also looking towards ways and means to control social media in order of controlling of hate speech and to avoid a Cambridge Analatica drama where data of 50 million people is said to have been used to influence the outcome of election in the US.
The Prime Minister said government will have discussions with all religious leaders including the Mahanayaka Theras, Cardinal, Ulamas and Hindu Kurukkals to get their opinion on controlling hate speech. (Yohan Perera)