---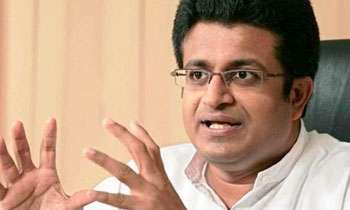 Minister Udaya Gammanpila today wrote to the Editor of the Hansard over an alleged distortion of the Parliamentary Affairs on November 14.
The Opposition MPs handed over a No-Confidence Motion to the Speaker on November 14 and Speaker announced that the motion was passed.
In a letter to the Editor, the Minister said what had happened on November 14 after the debate on the No-Confidence Motion was held, should be reported as of Speaker saying he would take up the vote by voice.
"Speaker also said there was no majority for the new Government. In his words, the Speaker said 'There is no majority for that'.
However, the phrase 'There is no majority for that' has been altered as 'There is no majority for them'.
Meanwhile, a new phrase 'The motion is carried' had also been included," he said in the letter.
He requested the Editor to look into these 'Alterations' and to make necessary amendments to the Hansard.(Lahiru Pothmulla)