---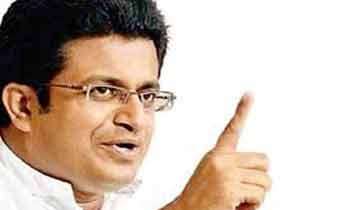 Form a national government first before increasing the number of ministers, Pivithuru Hela Urumaya (PHU) leader Udaya Gammanpila said today.
He told a news conference that the government was shamelessly attempting to increase the number of ministers to 48 by forming a national government with the only member of the Sri Lanka Muslim Congress (SLMC). The MP said it was unethical and unconstitutional.
"Article 46(5) of the Constitution states that a national government is formed by the political party which obtain the highest number of seats in Parliament in alliance with other political parties. The word used here is not 'party' but 'parties'," he said.
The MP said that means that the UNP could not form a national government only with the SLMC but needs at least one more political party and that means that a national government could not be formed through resolutions. (Sheain Fernandopulle)