---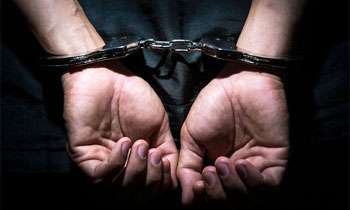 A suspect, an ex-LTTE member who had fled while transporting LTTE material in a three-wheeler in Oddusuddan, had been arrested last night at Mankulam, the Police said.
Last week, the Police recovered a uniform, a flag, a claymore mine and several military types of equipment belonging to the LTTE, while they were being transported in a three-wheeler at the Peraru Junction Oddusuddan, Mullaithivu.
Two individuals including the driver of the three-wheeler were arrested at that time, while the third escaped.
The Police, STF and Army launched search operation to arrest the escaped suspect.
The Police said the suspect, 41-year old Vellasami, a resident of Kilinochchi, had lost his left hand during the war and believed that he was a former member of the LTTE bomb squad.
The suspect was handed over to the Terrorist Investigation Division (TID) following the arrest.(Darshana Sanjeewa and Romesh Madushanka)