---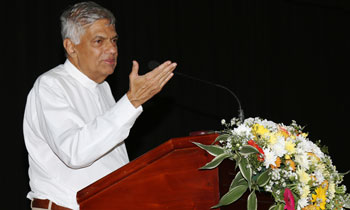 Prime Minister Ranil Wickremesinghe said yesterday the International Convention for the Protection of All Persons from Enforced Disappearances (ICPAED) Bill did not have any retrospective effect but would only be applicable to future incidents.
He said this at a function held at the Polpithigama National School yesterday.
The Prime Minister said under this convention cases could not be filed against anyone connected to past incidents such as Ekneligoda's disappearance or Thajudeen's killing.
He said even though civil society groups asked why the Thajudeen and Ekneligoda cases were not included in this convention, the law cannot be changed when enacting the Constitution.