---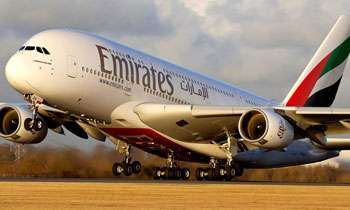 Emirates airlines had announced that it would suspend flights EK348 and EK349, which currently operate between Singapore (SIN) and Colombo (CMB) from the end of October this year, a Spokesperson for Emirates said today.
They said the decision was made after a periodic review of the Emirates operations to ensure the best utilisation of its aircraft fleet.
Accordingly, the final day of service from Colombo to Singapore will be on 27 October 2018, while the final flight from Singapore to Colombo will depart on 28 October 2018.
"Passengers with flights originating from Dubai or Singapore with a layover in Colombo will be rebooked on to alternative flights and notified accordingly. Customers booked only on the affected flights between Singapore and Colombo should contact the travel company where their original booking was made for assistance," the Spokesperson said.
They said Sri Lanka is an important business and leisure destination for Emirates and that it continues to serve the Sri Lankan market directly from Dubai.
"Emirates apologises for any inconvenience caused by the suspension of this route," they said.
Meanwhile, it was speculated that SriLankan Airlines Melbourne flights have taken away a chunk of Emirates' traffic.