---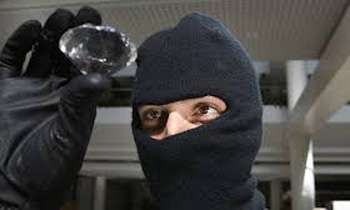 A gang dressed in police uniform had stolen a 750-carat diamond brought down from South Africa valued at more than 7 billion rupees along with several other gemstones in the possession of a gem merchant in Maharagama.
One of the thieves had been arrested in Watareka, the Mirihana Special Organised Crimes Operations (SOCO) unit.
A police officer attached to the unit said that the robbery had been the work of Makandure Madush who is in hiding in Dubai.
Sources revealed that photos and Videos of the stolen Diamond and the Gemstones were recorded in the Mobile Phone of the suspect who was arrested.
A licensed gem merchant from Araliyapura in Maharagama had been on the lookout for a buyer for this diamond for the past two years, and on the first of this month an Austrian National, after obtaining the services of a tout, visited him and wanted to buy the precious stone he was selling. He had brought with him a small machine to help him verify the authenticity of the stone but had stated that he would call again in four days. The robbery took place on the day the Austrian National visited the house again to purchase the stone.
While the buyer and the others were discussing the price for the stone, a gang dressed in clothes similar to police uniforms had arrived on the scene and accusing the group of peddling drugs in the area got them to kneel on the ground. The gang had then handcuffed the foreigner and taken away the diamond and the other gemstones after locking those present including the owner of the precious stones in a room in the house. They then took away the foreigner who they released once they got to the Maharagama town. (Bimal Shyaman Jayasinghe)