---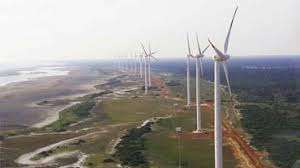 Danish wind turbine manufacturer Vestas Wind Systems has secured an order to build Sri Lanka's first large-scale wind farm, the Mannar Wind Farm, Renewables Now reported.
Vestas Wind Systems has said it has been selected from Ceylon Electricity Board (CEB) to install the Mannar wind farm.
The engineering, procurement and construction (EPC) job had been obtained in an international auction and includes the delivery, installation and commissioning of 30 V126-3.45 MW turbines, as well as civil and electrical works.
Vestas said it expects to start building the plant in the first quarter of the year and put it on stream in the July-September trimester of 2020.
A full-scope Active Output Management 4000 (AOM 4000) service agreement and a Vestas Online Business SCADA solution are also part of the deal for the Mannar project, which was launched by CEB and will be fully financed by the Asian Development Bank (ADB).
In China, Vestas will supply 200 MW of its 2-MW platform turbines under a contract from Hanas Group. The equipment will be used at the Fengjigou project in China's Ningxia province.
Separately, Vestas will supply 19 MW of its 4-MW platform machines to China State Power Investment Corp (SPIC), with deliveries and commissioning of the equipment scheduled to take place in the third quarter of this year.