---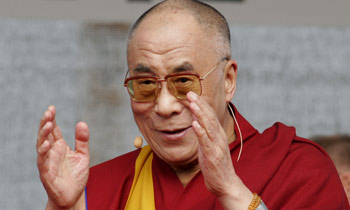 Tibetan spiritual leader the Dalai Lama has offered prayers for the victims of floods in Sri Lanka and financial assistance for the relief and rescue work, the IANS today said quoting a statement.
In a letter to Prime Minister Ranil Wickremesinghe, the Dalai Lama had expressed sympathy for the loss of life and damage to the property.
"I offer my condolences and prayers for all the families who have lost loved ones or have been affected by this devastating natural disaster. As a token of my sympathy and concern, I have asked the Dalai Lama Trust to make a donation to the relief and rescue work," he said.