---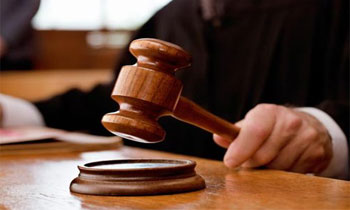 Considering the application filed by Avant Garde Captain, Galle High Court Judge M.U. Gunawardene directed the Galle Police HQI to submit a report after having the suspect examined by a medical board of the Karapitiya Hospital.
The suspect had sought court to amend the bail conditions imposed on him and permit him to travel to his country, Ukraine, to undergo heart surgery. The ship's caption, was on April 24, 2017, granted bail and ordered to report to the Galle Police twice a week and not leave the Galle District.
The Attorney appearing for him requested court to remove his bail conditions on a temporary basis on the assurance he would return to the country after treatment.
The State counsel objected saying there was the possibility of his not returning to the country and a burden on the government should the need arise to search for him in such an eventuality.
Attorney A.P.G. Sarathchandra appeared for the suspect while Attorney Kanishka Rajakaruna appeared for the respondents. The case was postponed to October 23. (D.G. Sugathapala )