---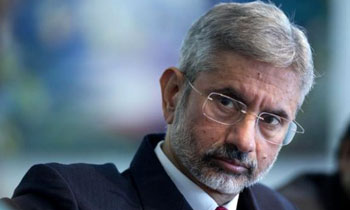 Visiting Indian Foreign Secretary (FS) S. Jaishankar assured the Tamil National Alliance (TNA) that he would raise delay in the constitution-making process with President Maitripala Sirisena and Prime Minister Ranil Wickremesinghe, the TNA said yesterday.
It said in a statement that it met Mr. Jaishankar and updated him about the constitution-making process which appeared to have stalled.
"The foreign secretary assured the TNA that he would raise these matters when he meets the President and the Premier," the statement said.
The TNA delegation which met Mr. Jaishankar at the Indian High Commission in Colombo apprised the foreign secretary of some pressing issues faced by the Tamil people including the lack of progress in relation to the release of lands occupied by the military in the North and East, the disappearances and about the Tamil political prisoners.
The TNA delegation, led by party Leader R. Sampanthan, who is also Opposition Leader, was made up of Mavai Senathirajah, M.A. Sumanthiran, Selvam Adaikkalanaathan, Dharmalingham Siddaarththan and Suresh Premachandran. The Foreign Secretary was accompanied by Indian High Commissioner Taranjit Singh Sandhu, the Joint Secretary and other officials.