---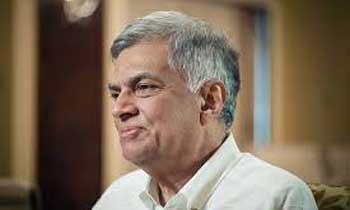 All alternatives, including the construction of an airport in Kandy were looked at by the government, but it is not possible to change the plans to construct the central expressway, Prime Minister Ranil Wickremesinghe told Parliament today.
"There was a plan to construct an airport in Kandy. One can travel there on a small airplane. But it is not possible to stop the construction of this expressway," he said. "The central expressway comprises three tunnels. We will have to re-look at the tunnels as well. One part of the expressway would be elevated.The expressways built earlier was done by filling creating environmental issues."
The Prime Minister said the central expressway was just one of the many development projects lined up for the Central Province where a tourism and cultural centre, an agriculture technology centre, and an IT Park would be constructed.
He said the government was able to reduce the cost of the central highway by Rs.25 billion by bringing down the initial estimated cost of Rs.159 billion to the current estimated cost of Rs.134 billion.
The Prime Minister funds would be obtained from the Tokyo Mitsubishi Bank on a decision of the Department of External Assets and added that there were no proper responses when tenders were called initially.
He said Japanese government gave an assurance that it would ensure there would be a response later and said when tenders were called again in November 2016 two Japanese companies -- Taisai and Fujitha responded.
"The Cabinet decided to award the tender to Fujitha but the Cabinet-appointed negotiation committee held that Fujitha was not able to comply with two of the stipulated criteria. Then it was decided to award the tender to Taisai which had by then had reduced the cost of the project. Japan asked me during my visit whether it would be possible to get Fujitha also involved and as such it was decided to get Fuijtha to merge with Taisai," the Prime Minister said and added that these two companies would handle the first phase of the project.
He said both India and China would be involved in other phases of the project.
Chief Opposition Whip Anura Kumara Dissanayake said Rs.4.1 billion would be spent on a kilometer even at the reduced cost and recalled that even President Maithripala Sirisena had said the tender procedure was violated when awarding the contract for the expressway. (Yohan Perera and Ajith Siriwardana)