---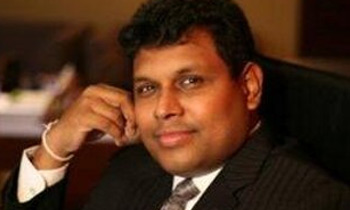 Muhunthan Canagey, the CEO and Managing Director of the Information and Communication Technology Agency (ICTA) of Sri Lanka has announced his resignation from the agency.

He said he had been asked to resign by President Maithripala Sirisena and the message was communicated to him by Minister Harin Fernando.
His statement is as follows:
"As you all know I am a person who has built my career bypure hard work and maintained the highest levels of professionalism and integrity.
I will never be part of aiding and abetting any fraud or corruption or delay in any implementation of Digitization in Sri Lanka. I have been raised from a child to speak my mind, boldly, fearlessly and honestly which are the very basic principles I live by and the rights that should prevail to me and any other human being. I am not willing to let go of that just because I need to protect my job at ICTA.
Under this circumstance it is regrettable that I am tendering my resignation and start commencing my handing over of my duties," he said.