---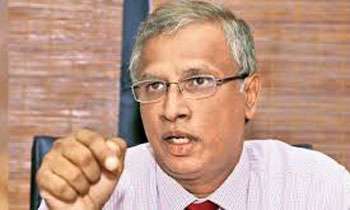 The Tamil National Alliance (TNA) yesterday struck a note of criticism at President Maithripala Sirisena over the incident in which Chief of Defence Staff (CDS) Ravindra Wijegunaratne left the country for Mexico last Monday despite him being called by the Criminal Investigation Department (CID) to give a statement.
The CDS is accused of aiding Navy officer Chandana Prasad Hettiarachchi who is a suspect in a case involving the abduction of 11 persons during the wartime. He had been summoned by the CID to record a statement last Monday.
Commenting on the incident, TNA MP M.A. Sumanthiran told the Daily Mirror that Wijegunaratne could not have gone abroad without informing the President.
"There have been news reports in the Sinhala media that the President had instructed military high officials not to divulge information to the CID. The CID has been asking for details with regard to the abduction of 11 students and murder in Colombo. The CDS is suspected of having aided Hettiarachchi to escape the country. We are concerned about this," he said.
"The President knows his involvement. These developments concern us. In these matters, the government assured the international community that the rule of law will prevail," he said.
He said that this kind of interference confirmed that international involvement was necessary for judicial processes here. Mr. Sumanthiran said he enacted to send a strong message before the President reached the UN to address the annual general assembly. (Kelum Bandara)