---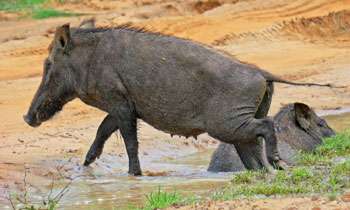 The Government had decided to lift the ban imposed on transporting and selling wild boar and their meat, a spokesperson for the Ministry of Agriculture said.
Speaking to the Daily Mirror, he said that a Cabinet Paper prepared by the Ministry would be submitted to the Cabinet next week.
Under the prevailing regulations, killing, transporting and selling of wild boars and their meat is prohibited, though the animals are killed secretly in rural areas when they trespass into the farming areas.
"Under the prevailing regulation wild boar population is rising rapidly in an unprecedented rate. Several farmer organizations had prevailed on the agricultural authorities to take measures to protect their crops from increasing boar menace," he said. (Chaturanga Samarawickrama)