---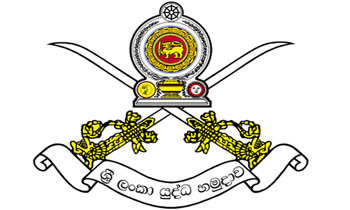 A mega Field Training Exercise (FTX) with the Sri Lanka Army undertaking the forthcoming UN Combat Convoy Tasks in United Nations Multidimensional Integrated Stabilization Mission (MINUSMA) in Mali, will start from Kankesanthurai on March 27.
The Army said the FTX would cover a distance of about 1,166 km across the country during the 9-day long assignment after its preliminary formalities officially begin tomorrow.
The hypothetically-designed FTX, code named 'Ex Harmattan', cognizant of prevalent ground realities and challenges in Mali is comprised of a Combat Convoy Company (CCC) of 15 Officers and 185 Other Rankers, in addition to more than 68 vehicles and are poised to encounter simulated threat conditions en route during the Exercise, launched exclusively to improve the UN mission competence capacity of the CCC of the Army.
Troops of the Infantry with Armour, Mechanized Infantry and other logistic elements will commence the FTX from Kankesanthurai in the North and terminate in the South, close to Sooriyawewa under four Phases along with belligerent parties after nine days on April 5.
The Army said the FTX has received the blessings of Army Commander Crishanthe De Silva.
The FTX convoy during the span of the assignment will pause at Nawaladi, Vidattaltivu, Oyamadu, Minneriya, Puttalam, Maduruoya, Buttala and Sooriyawewa areas to match with hypothetical scenarios of the Exercise settings during the course of its tour from Kankesanthurai to the South.
Brigadier D.M.D.C.D. Gunawardena will function as the Exercise Director assisted by Colonel S.U.M.N. Manage as Deputy Exercise Director. Under Phase-I, the convoy expects to derive a comprehensive knowledge on Mali's geographical and ground realities vis-à-vis current political developments and her administrative structure.
The CCC under the Phase - II will focus on Planning and Preparation of the FTX before the FTX's execution proper begins afterwards under the Phase - III. The FTX culminates with a debriefing under the Phase - IV after April 9.
The mammoth FTX would educate the CCC on combat and supply practices, command and leadership, emergency contingency plans, combat convoy tasks, decision-making during emergencies, application of convoy drills, protest controls, disposal of Improvised Explosive Devices (IEDs), administration and logistic sustenance, maintenance of communication and other techniques and procedures in UN peace enforcement operations, logistics and planning process, unique to UN Combat Convoy Tasks in MINUSMA - Mali,.
Sri Lanka Army, which is recognized as a UN troop contributing member to the UN Peace Keeping Missions has been invited to dispatch a peace-keeping convoy company to Mali, the 8th largest country in Africa. (Darshana Sanjeewa)