---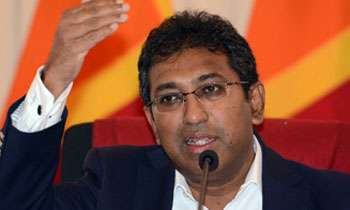 Those involved in bringing about a change on January 8, 2015 are behind Prime Minister Ranil Wickremesinghe and the no-confidence motion will be defeated State Minister Harsha de Silva said today.
He said and there are other options available to deal with the motion in case it was passed.
The state minister told a media briefing that there were sufficient numbers to defeat the no-confidence motion.
"We have sufficient numbers to defeat it but there are multiple options to deal with a situation in case it is passed, especially when it comes to forming a new government," he said.
The state minister dismissed claims made by some SLFPers that the Prime Minister has been asked to resign and said the UNP would opt for a complete re-organization and finalize reforms by April 9.
When asked whether the UNP leadership would change, the state minister said all party positions would change.
"We have all agreed on this and are standing up for the reorganization of the UNP and it will happen by Sunday," he said adding that all UNP MPs and members of the working committee would work out the reforms. "They have been summoned for a meeting on Saturday and Sunday to discuss this matter," the state minister said. (Yohan Perera)