---
NEW DELHI AFP Dec19, 2016- India on Monday accused Pakistani militant leader Maulana Masood Azhar of masterminding an audacious attack on an air force base in January that led to a breakdown in relations between the two nuclear-armed nations.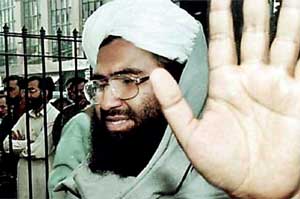 Seven soldiers were killed in the attack on the Indian air force base in Pathankot, which New Delhi has said could not have been carried out without the help of the Islamabad government.

It blames the Pakistan-based Islamist group Jaish-e-Mohammed, founded by Azhar, who was released from an Indian prison in exchange for passengers of a hijacked Indian Airlines plane in 1999.
India's National Investigation Agency (NIA) filed formal charges on Monday naming Azhar, his brother Rauf Asghar and two other members of the banned group after concluding an investigation into the January attack.