---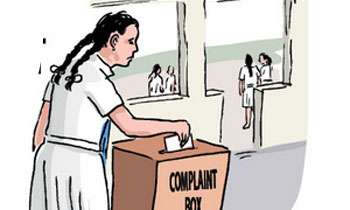 Hettipola Police said that a 52-year-old man who had been sexually abusing an under-raged girl for a period of 10 months, had been arrested.
A police officer said yesterday (14) that the girl who was allegedly abused had been sent for a medical examination. She was identified as a grade six student of a school in the Hettipola Police division who had been living with her grandparents due to a dispute she had with her parents.
The teaching staff of the girl's school had been alerted to her plight after reading an anonymous letter written by her and dropped into the complaint box put in place by the school authorities to help students with anything they need help with to come forward and request for it anonymously. In her note she had shared that an uncle from the neighbourhood used to come to our house and had had regularly had intercourse with her and begged the school authorities to put him behind bars so that she could live in peace.
The staff had taken the decision to inform the OIC of the Hettipola Police about the matter. A woman constable in civvies had gone to the school in this connection and the girl had informed her that she had been sexually abused by a person who was a friend of her grandfather.
After police investigations, the suspect who had been sexually abusing the girl for about 10 months, had been taken into custody. Further investigations are been carried out by a team of police officers coming under Hettipola Police IP Ananda Rajapakse.(Srinath Prasanna Jayasuriya)