---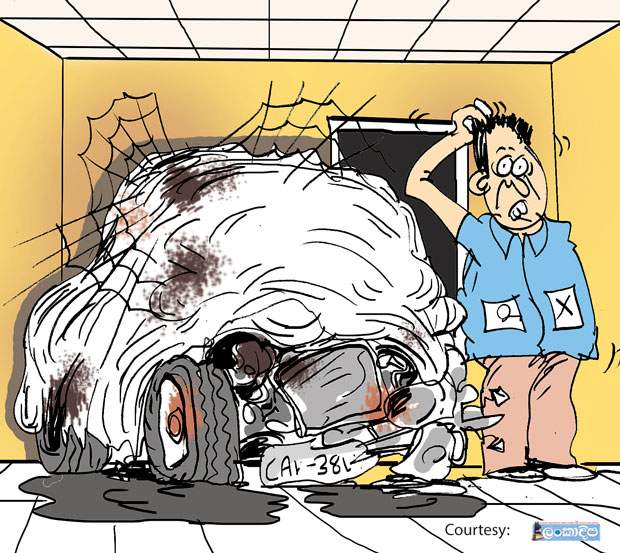 This person is now functioning as the private secretary to a very high political authority. He had obtained an official vehicle worth Rs. 15 million for his use when he was serving as the public relations officer of his present boss when the latter was only a top team member. The vehicle had got damaged in a road accident some time ago when he was using it and he had concealed it without reporting the incident to the authorities, an informed source said.

This person contested the recent local polls as a candidate of a main political party and his close associates say that he was in a funk lest someone would come out with the story about the hidden vehicle during his campaign.

What is surprising, our sources say, is that neither the Ministry where he once worked nor any other authority has failed to make any inquiry so far about the missing vehicle.