---
A young handsome purohita holding a key portfolio has of late taken to a happy-go-lucky life style.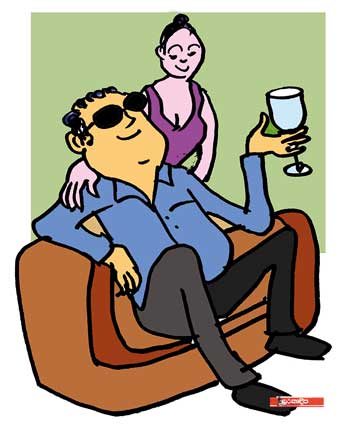 He has now become a regular patron of some night clubs and is enjoying himself throwing all cares to the four winds.
The handsome one makes it a point to visit the night clubs with a beautiful damsel in tow, of course not with the same one every day, but different cuties on different days.

The young purohita had worked with great zest and commitment during the first few days in his new office, but he now appears set to have a good time come hell or high water, they say.