---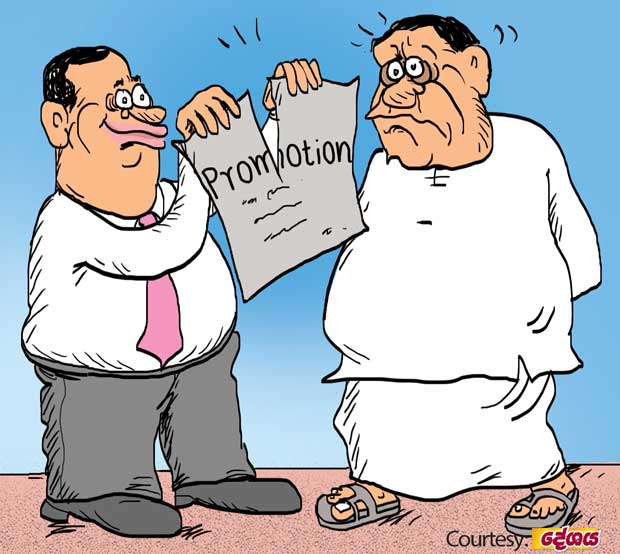 Thus we have heard: A certain yahapalanaya purohita recently phoned a chairman of a state corporation and requested him to give a promotion to an acolyte of his employed in the corporation.


The chairman replied: "The employee you are referring to is not qualified enough to be promoted to the high office you suggest."

The purohita was not prepared to take 'no' as an answer to his request. However, the chairman quietly explained to the purohita that a government political authority had made the same request to his predecessor, but he did not comply because the employee concerned was not qualified for the post.

"Your predecessor had to go home, because he didn't do what we wanted him to. You had better remember that…" the purohita angrily retorted.

The chairman who kept his cool replied: "Honorable Minister, why don't you send me home the way my predecessor was sent… I receive no emoluments for doing this job. I am rather tired too… There are certain rules and regulations and procedures we have to observe. I am not prepared to violate them under any circumstances…"

The purohita angrily barked before hanging up: "How can we build our party when people like you are there…"

The purohita's spat with the corporation chairman has now become the topic of an animated discussion among the state sector trade union activists, they say.