---
The main character of this story is the head of a key establishment tasked with spinning money for the cash-strapped government.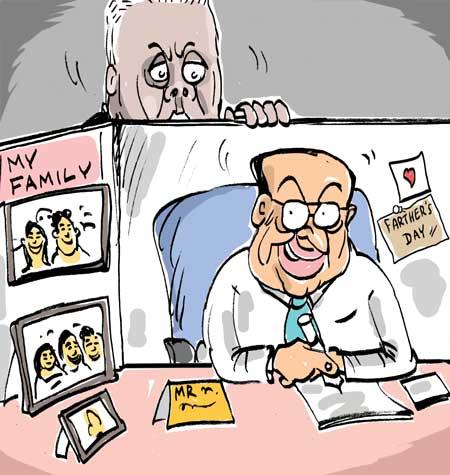 This establishment head has made a name as a very efficient white -collar high-up and he is very popular among his staff too.

The other day the political bigwig responsible for the smooth running of this establishment was amazed to hear that the five children of this establishment head were studying abroad and educating each child cost him about Rs. 1 million a month.

The political bigwig wondered how this white-collar high-up receiving a monthly payment of a little over Rs. 100,0000 a month could afford about Rs. 50 million a month on his children's education abroad.

Later, the discreet inquiries he instituted produced some clues relating to the possible income sources of the white-collar high-up. Pending uncovering tangible proof of the dishonest dealings of the high-up, the political bigwig ordered his transfer to another department.

However, the transfer order only backfired on the political bigwig.

The establishment head is staying put in his high position, tall, white and shining.

A highly perplexed political bigwig is still trying to solve the riddle relating to stymieing the transfer order he made in good faith, they say.